A Team of Hospice Care Professionals You Can Trust
If you are in a situation where you and your family are feeling helpless, you can turn to Reliance Hospice. We will provide care and support to make our patients' lives as comfortable and meaningful as possible.
Reliance Hospice provides quality services with compassion to the patient and their family during the end of life journey.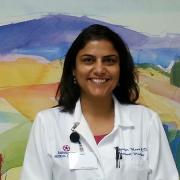 Dr. Rupi Mann is the Medical Director of Reliance Hospice. She is board-certified in Internal Medicine, Hospice and Palliative Care and Geriatrics. She has more than 18 years of experience practicing medicine in the Coachella Valley and the surrounding areas.
Dr. Mann believes that a patient's primary doctor should be by the patient's side when they need help. This is the case, especially at trying times like hospitalization or admission to a skilled nursing home or rehabilitation facility.
Dr. Mann believes that no one knows a patient's medical and emotional needs as well as a committed personal physician.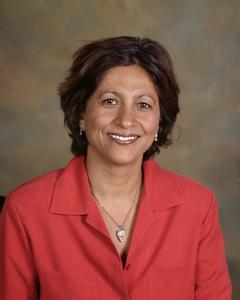 Dr. Seema Bir is a Hospice Team Physician with Reliance Hospice. She also has a private practice as a Family Medicine physician in Rancho Mirage. Dr. Bir has been a caring for hospice patients for the past 8 years. Dr. Bir cares for our patients who are admitted to skilled nursing facilities as well as home.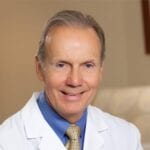 Joseph E. Scherger, MD, MPH, is a Hospice Team Physician at Reliance Hospice. Dr. Scherger also practices Family Medicine at with the Eisenhower Primary Care 365 program. Dr. Scherger is Clinical Professor of Family Medicine at the Keck School of Medicine at the University of Southern California (USC).
Originally from Delphos, Ohio, Dr. Scherger graduated from the University of Dayton in 1971, summa cum laude. He graduated from the UCLA School of Medicine in 1975, and was elected to Alpha Omega Alpha. He completed a Family Medicine Residency and a Masters in Public Health at the University of Washington in 1978. From 1978-80, he served in the National Health Service Corps in Dixon, California, as a migrant health physician. From 1981-92, Dr. Scherger divided his time between private practice in Dixon and teaching medical students and residents at UC Davis. From 1988-91, he was a Fellow in the Kellogg National Fellowship Program, focusing on health care reform and quality of life. From 1992-1996, he was Vice President for Family Practice and Primary Care Education at Sharp HealthCare in San Diego. From 1996-2001, he was the Chair of the Department of Family Medicine and the Associate Dean for Primary Care at the University of California Irvine. From 2001-2003, Dr. Scherger served as founding dean of the Florida State University College of Medicine.
Dr. Scherger has received numerous awards. Dr. Scherger is the author of two books, 40 Years in Family Medicine (2014) and Lean and Fit: A Doctor's Journey to Healthy Nutrition and Greater Wellness (2016, 2017). He has authored more than 500 medical publications and has given over 1000 invited presentations.